About Us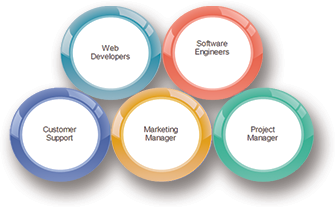 NGE Solutions, a US-based corporation, was formed by Dr. Amjad Umar while he was Director of Research at BellCore (part of Bell Labs) and an Adjunct Professor of Systems and Telecommunications at the University of Pennsylvania. Initially formed to support Dr Umar's consulting practice, we have stayed a small family and friends company by choice that is devoted to the idea of building Next Generation Enterprises (NGEs) of any type anywhere in the world.
We started out by developing a Network Security Planner that consisted of two advisors (one that recommended a network design and the other that recommended security) for Small to Medium Businesses (SMBs). Instead of adding more staff, we have chosen to enrich and expand our platform so that it can do more with less staff. Fast forward, the original system with two collaborating expert systems has now grown into a powerful eFactory with over 30 collaborating artifacts that can help in formation of new and transformation of any enterprise anywhere in the world.
Since our formation, we have engaged in assignments with major corporations and government agencies and have expanded our platform that has been used in academic institutions, industries and government agencies around the globe. Since 2010, we have been actively working with the United Nations, mostly on pro bono basis, on using the latest digital innovations to help the underserved populations and businesses around the globe.
We led United Nation's GAID (Global Alliance for ICT Development) initiative and have led the development of eNabler Platform that was endorsed by 140 countries.

The eNabler Platform later led to a Computer Aided Strategic Planning, Architecture, Controls and Education (SPACE) environment to support the UN SDGs (Sustainable Development Goals). SPACE is currently our core platform that is being used by the UN ICT4SIDS Partnership (#8005) for rapid and massive implementation of SDGs in Small Islands and Developing States (SIDS).

SPACE has now evolved into an eFactory that is being used to plan, engineer and manage Smart Collaborating Hubs in Health, Education, Public Safety, Public Welfare, Food and Agriculture and other vital sectors around the globe. SPACE has populated a Smart Global village that supports over 1100 smart hubs that represent more than 140 countries.
We are currently partnering with a major digital banking organization and are expanding the SPACE eFactory to build "Metaverse Hubs" that could collaborate with existing hubs to generate an extremely interesting and innovative Global Smart Village that could simulate a very large number of future scenarios.
NGE Solutions is staffed by a small but excellent team of researchers, software engineers, digital marketing experts and UI/UX designers. In addition to the US, we currently operate a software development house in Pakistan and have offices in New Zealand and Sri Lanka.
---