About Us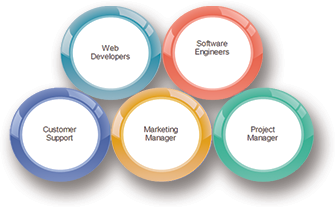 NGE Solutions, a US-based corporation, was formed by Dr. Amjad Umar while he was Director of Research at BellCore (part of Bell Labs, now known as Telcordia-Ericsson) and an Adjunct Professor of Systems and Telecommunications at the University of Pennsylvania. In addition to the US, we currently operate a software development house in Pakistan and have offices in New Zealand, Nigeria and Sri Lanka.
The company was formed to pursue the business as well as technical aspects of next generation enterprises (NGEs). Our main focus is using ICT (information and communication technologies) to help the emerging SMBs (small to medium Businesses) and the developing countries. Since our formation, we have engaged in consultation assignments with major corporations and government agencies and have developed intelligent decision support systems that are being used in academic institutions, industries and government agencies around the globe.
Since 2007, we have been actively working with the United Nations on ICT4D projects. Specifically:
We led UN's GAID (Global Alliance for ICT Development) initiative and have led the development of eNabler Platform that has been endorsed by 140 countries to support MDGs (Millennium Development Goals).

The eNabler Platform later led to a Computer Aided Strategic Planning, Architecture, Controls and Education (SPACE) environment to support the UN SDGs (Sustainable Development Goals). SPACE is the core technology that is being used by the UN ICT4SIDS Partnership (#8005) for rapid and massive implementation of SDGs in Small Islands and Developing States (SIDS).

SPACE supports a computer aided planning methodology that is being used to plan, engineer and manage Smart Collaborating Hubs in Health, Education, Public Safety, Public Welfare, Food and Agriculture and other vital sectors around the globe. SPACE is currently being used by the governments of developing countries, SMBs and also the government agencies in the United States (e.g., the Commonwealth of Pennsylvania).
We currently involved in the following research, development and academic activities:
Computer aided planning engineering and management of Smart Communities and Cities

Computer aided planning engineering and management of Smart Global Villages (SGVs) with hands-on experiments in a Living Lab that represents over 100 countries and over 500 Smart Hubs that support UN SDGs.

Graduate courses at Harrisburg University of Technology in Strategic Planning of Digital Enterprises, Enterprise Architectures and Integration, and Smart Cities and Communities.

Future areas of work include Industry4.0, eAgriculture Networks and Global Supply Chains.
The company is led by a core team of ICT professionals that include software engineers, IT managers and researchers. The company management consists of 2 Ph.Ds with 10+ years of industry and applied research experience each, 4 senior software engineers with 8+ years of development experience each, and 2 MBAs with 6+ years of management experience each. We also collaborate with a wide range of consultants and subject matter experts on vital matters.
Over the years, we have been guided by a large community of IT leaders from corporations such as IBM, Bellcore, and World-Wide IT Services Alliance (WITSA); government officials from the Commonwealth of Pennsylvania, Republic of Macedonia, Government of Myanmar, Bahrain, and East African Community; and a large number of NGOs (Non-Government Organizations) from more than 36 countries.
We provide computer aided consultation, software development, and research and training services in our areas of core competencies (IT planning, IS security, Enterprise Architectures and Integration, Mobile Computing and Wireless communications, Gamification and Artificial Intelligence for Business).
The company is privately owned and completely self-funded at present with no debts.
---