Smart Collaborating Hubs and a Smart Global Village

The main product produced by the SPACE Toolset is a Smart Collaborating Hub -- a center of activity that contains highly specialized and smart artifacts such as an Administrative Portal, a Citizen App, Training Materials and relevant Policies on a particular topic. These hubs are generated in less than 30 minutes and have prefabricated capabilities for collaboration with each other to form a Smart Global Village.
The Smart Global Village is populated by this eFactory and currently houses more than 1100 smart hubs that are located in more than 130 countries and support 12 industry and government sectors. This Village is an excellent sandbox for students, industries and government officials for small enterprise experiments. The following Figure shows an overall architectural vision for Smart Hubs and the Smart Global Village.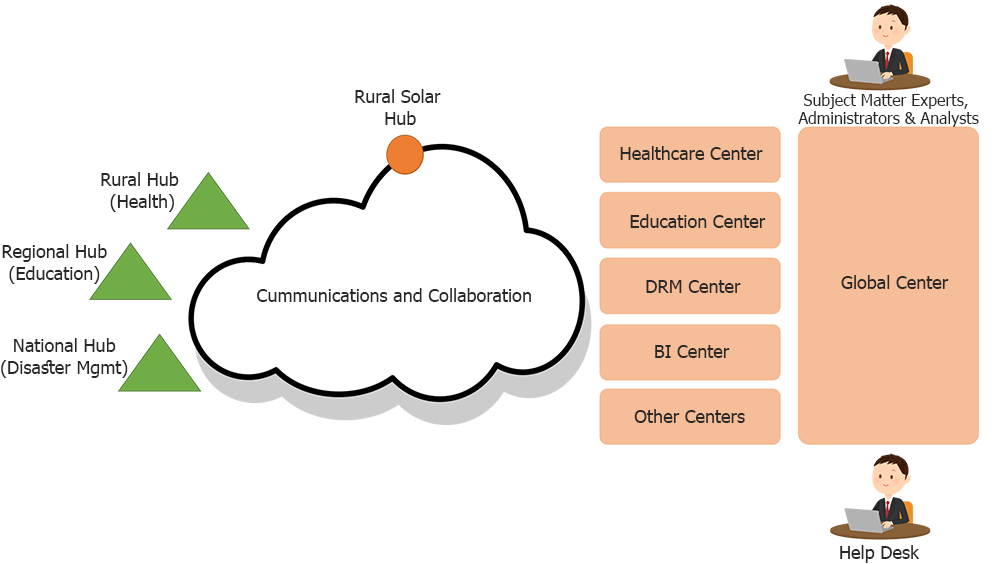 ---
More products are listed in the Products Tab. Please also visit the SPACE site. www.space4ict.com - it serves as a gateway to all other tools.
---